Want to improve your Digital Marketing Measurement Skills?
Here's some feedback from marketing teams we work with
Laura Hudspith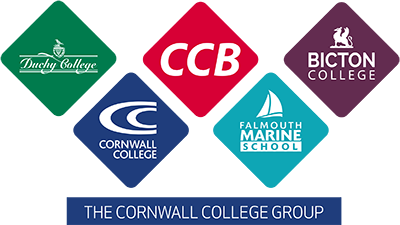 Working with Simon Connor has been incredibly useful for our College. He has given us a great structure for better measuring the effectiveness of our campaigns and the skills to analyse how our website is performing. The sessions have been really practical and we have been able to create some useful reports and make much more informed decisions about what to improve on our site.
Hanna Zielinska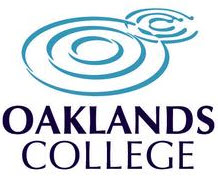 At the time when I joined the Google Analytics Best Practice Group I had some understanding of GA but my confidence was low.

I didn't quite know how to get the data I needed and wasn't sure where to click.

The support I got from Simon Connor was outstanding.

The webinars opened my eyes to new ways of tracking interactions with the website and Simon has been great at letting me know if there was something that needed improving.

Being part of the group helped me gain the confidence I needed to provide meaningful website statistics to my organisation.

I'd recommend being part of the group to anyone, whatever their level of experience
Victoria Warby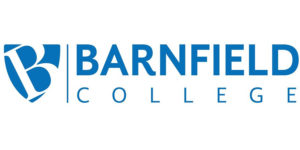 I've worked with Simon Connor on The Google Analytics Best Practice Group for around 10 months now, and I can honestly say it is one of the things I have enjoyed most about my time working in a Digital Marketing Coordinator role in the FE sector.

Having come from a Digital Content and Retail background, I had previously only dabbled in Analytics as I worked alongside a dedicated Insight team, so these webinars have been incredibly helpful in helping me get more up to speed.

Working in a Marketing department of only two people, I found it difficult to spend any time looking at Analytics so these webinars were a great chance to dedicate some time to understanding analytics and implementing things properly, such as basic correct set up (which our website was missing), event tracking (again, something we were missing) and monthly reports.

Simon has also been incredibly helpful and supportive, spending time outside the webinars (and even sometimes outside of normal office hours!) to help troubleshoot and investigate and explain things when we have needed a bit more guidance.

Simon Connor is so passionate about what he does and genuinely cares about his clients. I wish I had had more time to focus on analytics in my role and I know I will really miss working on it and with Simon in my new role!
Hugh Vaughan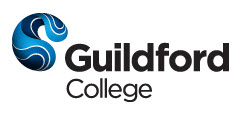 Before the training I had never used Google Tag Manager. I was wary it might be very complicated and time consuming.

As a result of the training the college now has multiple ways of monitoring detailed user events, which we hope to roll out across all of our websites.

The webinars were a great way to learn. They were easy to follow and Simon Connor responds to any questions. Because they were recorded they can be re-visited at a later date. Additional resources and information were also available on the FE Marketing web platform.

Simon Connor is very knowledgeable and personable. The training was really beneficial, screenshots and live walkthrough demonstrations made them really clear to understand..

On many occasions over the years I have contacted Simon Connor via email and he's always responded promptly to help answer our queries
Rhys Parry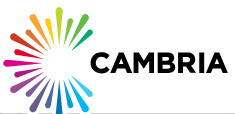 I knew about Google Tag Manager and what It could do but hadn't really set anything up properly

This Google Tag Manager training will help us gain insights into in depth analytics and show exactly what the user is doing on our website or web page, for example: Button clicks, PDF Downloads and Page Views.

I would say they are well structured and easy to follow. All the main aspects are well presented so you are able to apply this to your own Tag Manager account. 

I would say it's worth it as it is definitely a big boost being able to see more in depth analytics throughout the college website
Lucy Kingston

I have been wanting to learn how to use Google Tag Manager for a while now. After taking part in this training I am now comfortable using it and know that I can now find out so much more about what action visitors to our website take.

"We will now have more information about the visitor's journey through our website including; what buttons they click, how much of a video they watch, how far down the web page they scroll, what website they go onto after leaving ours, if they download a PDF etc.

This information is useful to have when creating and amending web pages as we can create pages to better suit the actions that visitors take whilst on our website.

The webinars are delivered in a professional yet friendly way. I find it helpful that I can see what is being discussed on screen, I also like that I am able to write and submit a question during the webinar that can be answered instantly.

I like that I can look back on the webinars due to them being recorded too.

Simon Connor is very approachable and is happy to help via email or over the phone.

Using Google Tag Manager we can find out so much about our website's visitor's journey which is really useful when creating reports when campaigns have ended, the information that we will get from Google Tag Manager will be useful when creating new campaign landing pages. This is a great tool for us to use alongside Google Analytics
Sophie Tatton

Before taking part in the training I had no previous experience of Google Tag Manager. It was something I had heard of and was keen to initiate but hadn't yet had the time to look into it further. My only reservations were that it would be difficult and time consuming to set up.

Having Google Tag Manger set up on our site will give us invaluable insights into which parts of our site customers are engaging with us. This will be extremely useful is we build websites in the future because we will have a better understanding on where different content should be positioned.

The training and support webinars are delivered through a portal that is really easy to use.

I couldn't recommend this training higher to other institutions, it is delivered in a step-by-step process which makes it easy for us to implement the tags.

Simon Connor is extremely helpful – both on the calls and at other times when I have needed support. I have appreciated Simon's determination to get tricky tags up and running as well as his enthusiasm for what he is teaching.
Sharan Lall

I had no experience before using Google Tag Manager as it was set up by our agency. I had an idea of how it worked and that it is needed to feed in to Google Analytics but not how it was set-up.

I found the sessions interesting especially knowing how Google Tag Manager can be used to track different things on your website like homepage banners and how much people scroll down your page. This can be used when planning upcoming content for our website.

The training was delivered well and I knew Simon Connor would help if I struggled with anything.

He makes sure everyone is up to speed and answers questions in chat or goes back if someone doesn't understand something.

I struggled with something after one of the sessions and so got in touch with Simon who contacted me and talked me through the solution.

I also attended one of the support webinars and again felt supported and found the session useful.

If you want a professional to talk you through how to set up Google Tag Manager and support you through it then this is useful training.
Highly recommended!

Before this training I had no experience or knowledge of Google Tag Manager. I had only ever used Analytics and was completely unaware of how much more we could achieve as a college with Google Tag Manager.

I had reservations at first with the thought of using a completely new system when I had just got my head around Google Analytics, but these were quick to disappear when Simon Connor demonstrated how Tag Manager can track the customer journey through website interactions, something Google Analytics can't do to the same extent.

This Google Tag Manager training has helped me track the exact actions people our taking on our website, from scrolling down a page to clicking on a button.

These insights are incredibly valuable to us as a marketing team as we use them to analyse our campaigns and to develop our websites functionality.

From this we can make decisions backed up with insights and data to influence our future campaigns.

The webinars have always been delivered with excellent structure and plenty of opportunities to interact by typing into the chat box, which Simon Connor always responds to so answers are always found.

Each webinar covers something different which I've found really helpful learning something different each time, I now feel much more confident settings tags and triggers up independently.

The webinars are also available to re-watch on the portal which is extremely helpful if you miss something.

The support sessions are a great opportunity to fix something that didn't quite work and Simon Connor is always responding to emails / phone calls to offer further support on top of this.

This Google Tag Manager training has held huge value within our team by expanding our digital knowledge and capabilities on our website without having to outsource.

We've always preferred to upskill within our team and manage everything in house rather than go externally and this training has taught us everything we need to be able to do that.

I would highly recommend if you are in a similar position to us where you would like to be able to analyse your website effectively, it may seem scary and far too technical at first but rest assured Simon Connor and FEMarketing give you all the support you need to train you on Google Tag Manager.
Keeping your analytics tech knowledge up-to-date!

A big advantage of this Google Tag Manager training is being able analyse those visitors who successfully submitted a course application (and those that didn't); to analyse their journey through the funnel and to identify bottlenecks.

Videos are expensive content and it will be valuable to analyse just how successful they are at engaging visitors.

The recorded live webinar format is the best of both worlds allowing for direct interaction with the presenter, asking questions and offering feedback, while also allowing you to return to the session at a later time to consolidate your learning.  

You don't know what you don't know until someone more knowledgeable point is out to you.

Many of us, if not most, know about Google's suite of marketing tools but are we truly making the most out of them?

Even if we are right now can we keep up with all the changes and new opportunities while succeeding with our day job?

This Google Tag Manager training is a hedge against the opportunity cost of keeping your analytics tech knowledge (and implementation) up-to-date.

Those handful of applications you otherwise missed year-on-year because of inadequacies in your application process brings you firmly back into the black; at which point all further gains are profit.
Step-by-step slides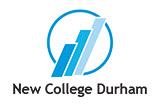 Google Tag Manager was something new to the team but we recognised the benefits of setting it up we just didn't know how to take the first steps.

It has really opened my eyes to the things you are able to track, such as events, website scrolling, video tracking and outbound clicks to our social media platforms.

I have learnt how to interpret code to set up tags and triggers in GTM.

With Simon Connor's help, we have been able to set up tracking on our website banners, something we thought we wouldn't be able to do.

Generally, we will be able to get a better idea of how potential students are using our website and which areas may need improving.

I thought the webinars were really easy to access and it was great that you could set up the tags and triggers live as it meant you could familiarise yourself with GTM throughout the process.

The step-by-step slides were easy to follow and Simon Connor was excellent as he explained things again if needed.

The support sessions were really valuable too as they provided the opportunity to go through anything you had struggled with.

Simon was very responsive even if you emailed him outside of the webinar and support session times. I could not fault him, he was very eager to help!

I have found the Google Tag Manager training to be very valuable as it has helped us to take the crucial steps to migrate from Google Analytics.

We will be able to identify key visitor interactions and see how visitors behave when they visit landing pages and how they engage with website banners and videos etc.

It is certainly worth putting time aside to work with Simon Connor to use the data from Google Tag Manager to learn how you can improve website content and user experience.
I have learnt so much!

I knew Tag Manager was a useful tool and it was set up on our website but that is as far as I got with it. I attempted to learn it myself several times but my only reservations were it looked confusing and complicated so I was reluctant to try doing anything with it.

I liked that you could perform some of the tasks live in the training

The good thing is that Simon Connor sends you the recording afterwards so anything you haven't managed to do in the training you can go back to the webinar at a later date and take your time over the tasks.

The four sessions that Simon has produced are a great introduction to Google Tag Manager and I feel like I have learnt so much already and when you start using it, it turns out it is a lot easier to use than I first thought.

I would have struggled on my own though so the training sessions have been a great development piece not only for myself but also for the development of the college website.

 I would highly recommend the Google Tag Manager training and I am looking forward to hopefully learning it more in-depth in the near future.
Genuinely useful and relevant!

Prior to this training I did have some experience with the benefits of Google Tag Manager, so I was keen to implement it on the College website.

However, I had reservations about doing something like this 'on my own' as no one wants an incorrect setup and inaccurate data because of it.

Simon Connor has been absolutely invaluable. It's great to have an expert to fully guide you through the process and help with any questions which come up along the way.

The insights gained from Google Tag Manager make a significant difference when evaluating website and campaign performance.

The amount of valuable data is almost overwhelming (in a good way) - and the fact that the training is tailored to FE means that everything you're taught to track is genuinely useful and relevant.

These webinars are a really effective way of learning about Google Tag Manager, they move at a good pace so you achieve a lot in each session.

They're simple to follow, and the support sessions are a really great way of dealing with the fact that not all college websites are created equal.

Additionally, the frequency of the sessions was also really beneficial - you didn't have the chance to 'forget' what you'd done in the previous session, and you can get everything set up in a matter of weeks.

The only regret you'll have is not having done it sooner!

If you're not using Google Tag Manager you're missing out on valuable insights, and the fact that this training is designed for FE means you'll learn things that generic training may not cover in the same way.

I would highly recommend this training to anyone who wants to get to grips with GTM, even if you've used it before you're guaranteed to learn something new.
Very easy to access!

My only reservation was that it would be too complex and simply unnecessary for our website, which could not have been more incorrect!

The GTM training helped us towards our goal of being a fully data-driven Marketing team, informing future campaigns and digital decisions like website and brand refreshes.

It eliminates the need for 'gut feel' decisions and helps us make informed decisions using tangible data.

Simon was a fantastic tutor. The webinars were very easy to access and his instructions were very clear.

If there were any questions to be asked, Simon Connor made sure he answered them during the session or during a support session – or even outside of the webinar.

The value of this training is almost incalculable – which is odd for a platform designed around data measurement and analysis!

It gives Marketers and Content Managers even more insight into user behaviour and acquisition, which is incredibly important in the FE sector.
Incredibly helpful!

We wanted to get to grips with Google Tag Manager but didn't know where to start

We are getting a new website project underway later this year and the detailed data provided by Google Tag Manager will help shape user journeys for the new site.

This information will also enable us to more accurately reflect on the quality of our content, understand how our users engage with the site and ultimately help us boost application numbers by providing potential students with the information they need/engage with.

 Simon Connor's training is very useful, he takes it step by step and is happy to offer more information at a later time if you are stuck on a particular issue.

I would encourage all Heads of Marketing to consider this training, it is an essential tool for marketers and Simon's expertise is incredibly helpful."
Mid Kent College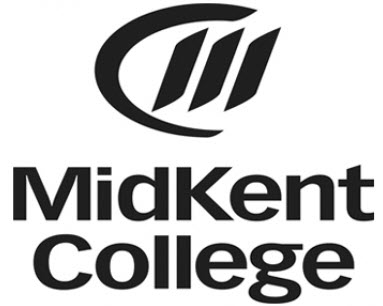 Google Tag Manager, in all honesty was a bit of a mystery to me before this training. I knew it would be useful, would apparently make my life easier, and would help me mine Google Analytics for more meaningful data to inform decision-making.

However, my previous experience with tracking in Analytics wasn't a positive one. It was a time sink, where I'd frequently get lost in a wormhole of seemingly never-ending data and found it difficult to extract anything useful. I feared Google Tag Manager would prove to be the same.

This training has helped me set up tags for some of the key activities I'd like to measure on my website, and given me the confidence I need to experiment and test some more complex tracking tools.

As a result I can see incredible useful data at a glance including the products my prospects are interested in, whether or not home page real estate is being used to best effect, and whether or not our investment in video production is reaping rewards.

In my previous Colleges we've been far too dependent on external agencies managing what we perceive as the more complex elements of digital marketing.

This Google Tag Manager training, and the wider Google Analytics Best Practice Group, have helped me take back control, and given me access to data that helps me manage the expectations of my Exec team and demonstrate the ROI of my budget.
Let's discover if we're a good fit.